What IS the Internet Marketing Party?

An insider event where you can have a round of cocktails and learn how to double your business (at the same time) with a community of online marketing entrepreneurs.
We bring in world-class speakers… leaders in the field of online marketing, who must abide by our CARDINAL RULE: NO Selling or pitching from stage… Instead we get them to offer up their best strategies & tips in 20 minutes
WHY WOULD OUR SPEAKERS DO THIS?
Well there are a few reasons:
To
Give Foward.
All of our speakers don't worry about money anymore, they have been to the top of the mountain and are now at a place where they want to share their knowledge, wisdom and experiences with others.
Additional
Exposure.
Because we have developed a reputation, over the past 2 years, of being a no-pitch, let-your-hair-down and be who you want to be, say what you want to say platform, our speakers enjoy being associated with our tribe… which separates them from just another guru who is primarily interested in just making another buck.
World-Class
Networking.
We work hard to create an atmosphere of acceptance. We shun the "exclusivity"/VIP, the rich superstar internet marketer is better than you, vibe which gives our speakers an opportunity to interact with and connect on a real level with folks at ALL levels of the game.
Fun
AND Profits.
Our parties are fun! They feel more like a family reunion you WANT to be at, than a traditional business networking event.
Anyone whose business and livelihood depends on people buying what they're selling.
Whether you're interested in developing your own business or have already earned million dollars in revenue from your business… the cutting edge insights at IMP are always sure to be worth the trip.
OUR TEAM
The People Behind the Scenes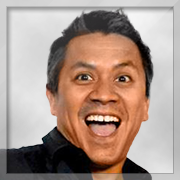 DAVID GONZALEZ
FOUNDER
David Gonzalez started The Internet Marketing Party™ because we all know that the best information at any Internet Marketing event happens in the Bar…
HOLLEY GONZALEZ
PARTNER & CHIEF OPERATIONS EMPRESS
Holley is the (nearly) invisible glue that holds it all together. Her wisdom and calm are the real reason that IMParty sustains, grows and succeeds.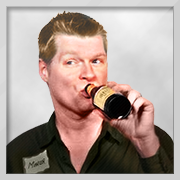 What They Say
It's amazing the talent that you pull out here on a monthly basis!
"Stacy Kellams"